On-premise, PABX Solution
The cloud or on-premise solution for your business.
Combining cloud-based technology with an on-premise PABX Solution
A range of ICT solutions for all business types.


A solution that allows you to work anywhere, anytime and on any device
Accordé Office is a pay per-user, cloud-managed hybrid solution which provides an on-premise PABX offering the stability of a traditional phone system combined with cloud-based technologies enabling the benefits of "go anywhere" telephony. Based on the Alcatel-Lucent OXO Connect Evolution system, users can either use a traditional desktop handset, or their mobile handset as their "office phone", wherever they are.
Accordé Office allows users to work from anywhere and at any time with their smartphone configured as the single point of contact for both incoming outgoing office calls - alleviating the need for a desktop phone.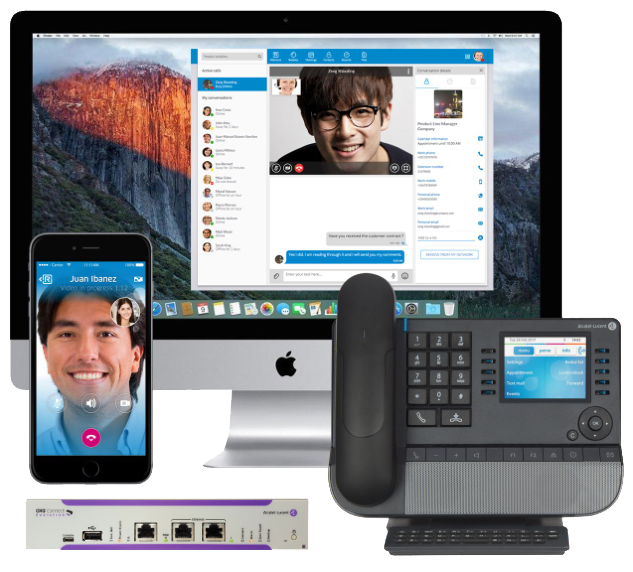 Pictured: Alcatel-Lucent OXO Connect Evolution
We have your businesses on-premise communication needs covered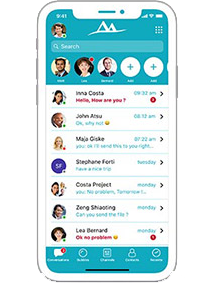 Accordé Offices Softphone App
 Available on desktop, mobile and tablet
 Use your office desk phone on a computer, smartphone or tablet
 Access the corporate telephony network and receive calls remotely
 Receive calls, messages and voicemail directly on your mobile device
 Available using Microsoft Windows, Apple Mac OS, iOS and Android
 Suitable for business users and contact center agents
Accordé Office Handset Solutions
Accorde Office also provides options for those businesses that prefer a traditional handset device. The Alcatel-Lucent 8058s, 8028s, 8018, 8008 Premium Desk Phones deliver improved performance and innovative design. These handsets enhance the IP communications experience in multi-device environments, bringing conversation comfort to the next level with audio quality improvements.
Enhanced High Definition voice provides a superior audio experience with natural voice communication and improved intelligibility, enabling increased business user productivity. These new innovative sets come with several ergonomic enhancements such as adjustable foot stand, alphabetical keyboard options as well as a comprehensive set of accessories.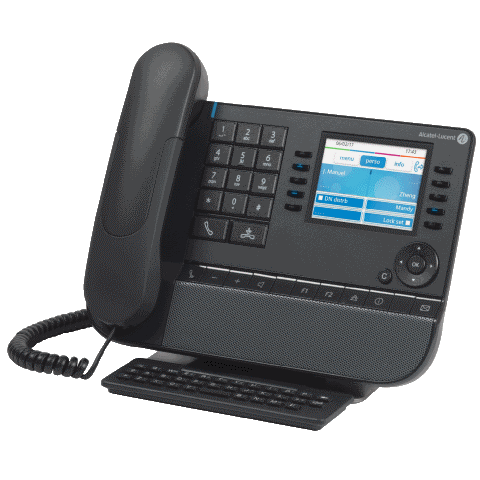 Pictured: Alcatel-Lucent 8058s Australian Owned & Operated
We do the set up so your customer can hit the ground running! Our qualified and experienced voice technicians will visit your customer to conduct a site survey and access the suitability of their environment prior to installing the system. You can feel secure knowing that your customer will have access to support services and a help-desk that is staffed with qualified engineers in Australia who are able to resolve any issues that may occur with the system.
A scalable service for a changing working landscape
From cloud-based to on-premise solutions, Accordé has options to suit all types of businesses. See below a breakdown of inclusions with Accordé Office.
| | |
| --- | --- |
| | |
| Supports on-premise SIP | |
| Supports 5 to 50 employees | |
| Telephone PABX | |
| WiFi and Switch Infrastructure | |
| Handsets | |
| Monitoring | |
| Maintenance | |
| Microsoft Suite Licence | |
| Cloud Based Fax | |