Rainbow WebRTC Gateway for ALE PBXs
What is the new Rainbow WebRTC Gateway?
The Alcatel-Lucent Rainbow™ WebRTC Gateway enriches the PBX One Number service, with Rainbow applications used as VoIP softphones to place and receive internal and external PBX business calls.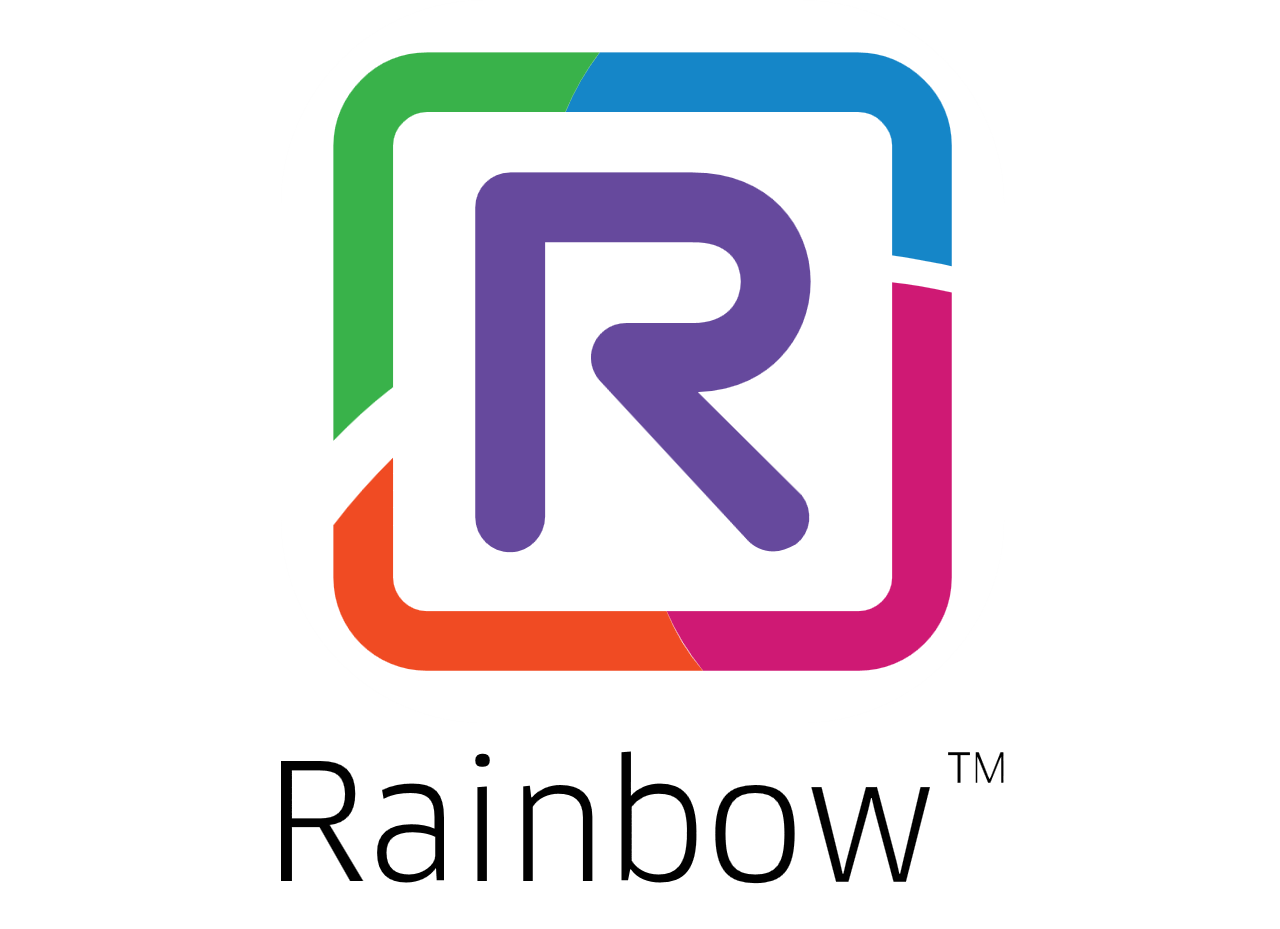 The Rainbow WebRTC Gateway is an additional software component that is deployed in an external server in addition to the PBX Call Server on premises. It relays media communications between WebRTC Rainbow apps and standard RTP based PBX ecosystem components (including phones and trunks.) It enforces encryption of Rainbow communications over the internet, and its deployment on a customer's network allows the optimization of the media path.
What is the value proposition of Rainbow with the WebRTC Gateway?
Rainbow integrates with the customer's on-premises PBX to deliver a true multi-device and one-number experience for all employees:
For the office workers, you can propose a Communication Server with a product release that offers the click-to-call from Rainbow with the business phone. If the additional WebRTC Gateway component is configured within the PBX Call Server then you can sell Rainbow as a pure softphone to these employees.

For team collaboration, Rainbow already provides the option to set up instant video conferences for Rainbow users and to schedule audio-meetings to bring together external guests, joining directly from the PSTN. Thanks to the WebRTC Gateway, a Rainbow user can reach the audio bridge with voice from the application as a Softphone.
Rainbow is great for mobile workers who can enjoy the smartphone client for communications and collaboration between Rainbow users. Thanks to the WebRTC Gateway, you can sell them off-net and business voice calls as well as one-number routing between phone and mobile.
Home workers can enjoy Rainbow from their PC, Mac or Web and control their home phone or mobile phone. In addition, with the WebRTC Gateway you will be able to sell off-net or business voice directly on the Rainbow client.
Lastly, the power users in the company can benefit from Rainbow on their multiple devices. Thanks to the WebRTC Gateway, you can sell them off-net and business voice calls as well as one-number routing to all their devices.
Which ALE PBX systems?
With Alcatel-Lucent OmniPCX® Enterprise 12.2 and Rainbow WebRTC Gateway, a Rainbow user (with a Rainbow Business or Enterprise subscription) is now able to:
Make VoIP calls from a Rainbow client application to a phone extension1000
Receive phone calls on his Rainbow client application
Manage up to three-party calls
The Rainbow WebRTC Gateway will be also available as an additional external server for OXO Connect R3.0 and OXO Connect Evolution configurations in Q3-2018.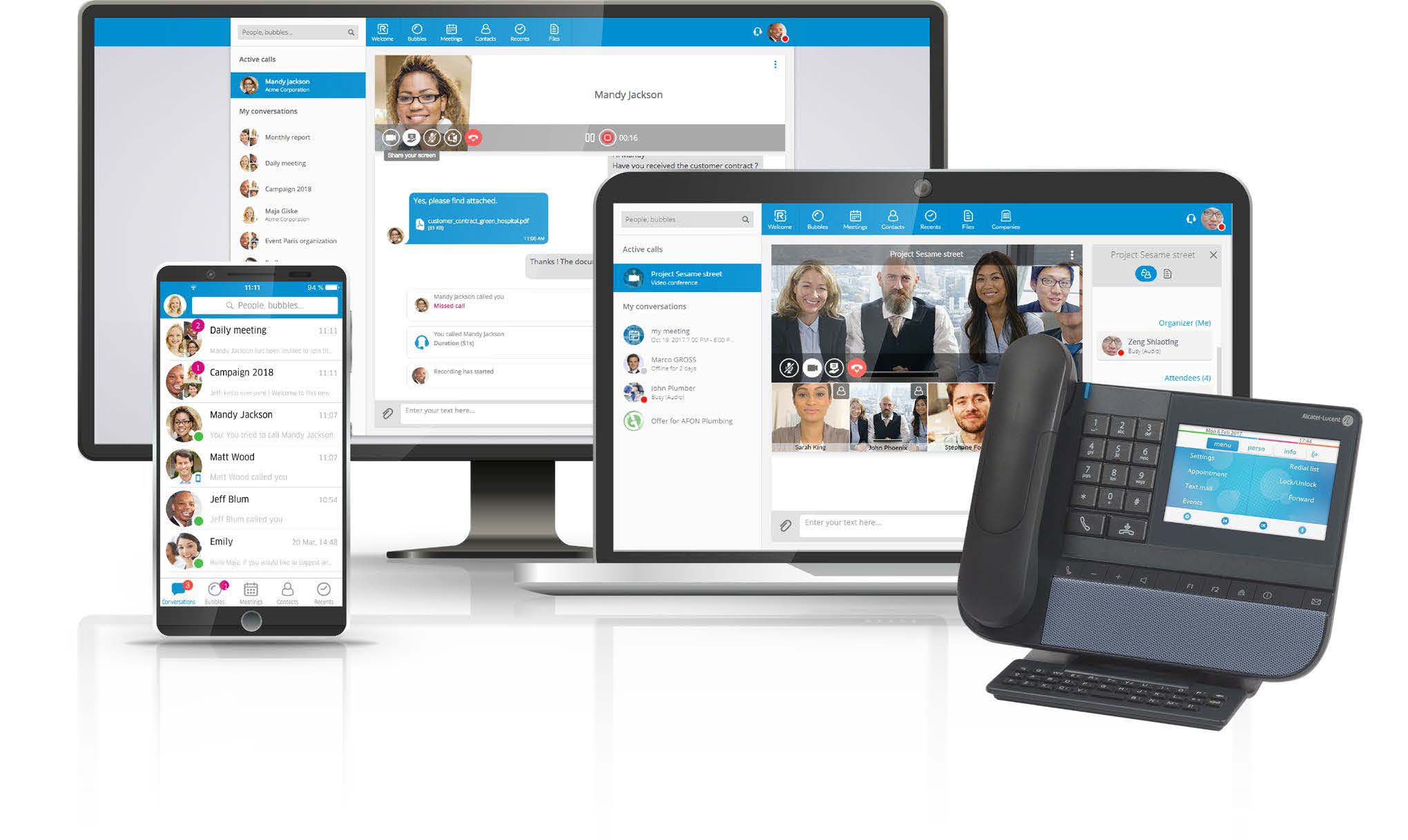 For any further information regarding Rainbow WebRTC Gateway, please contact Ben Ford - bford@vexpress.com.au | 02 9900 8341