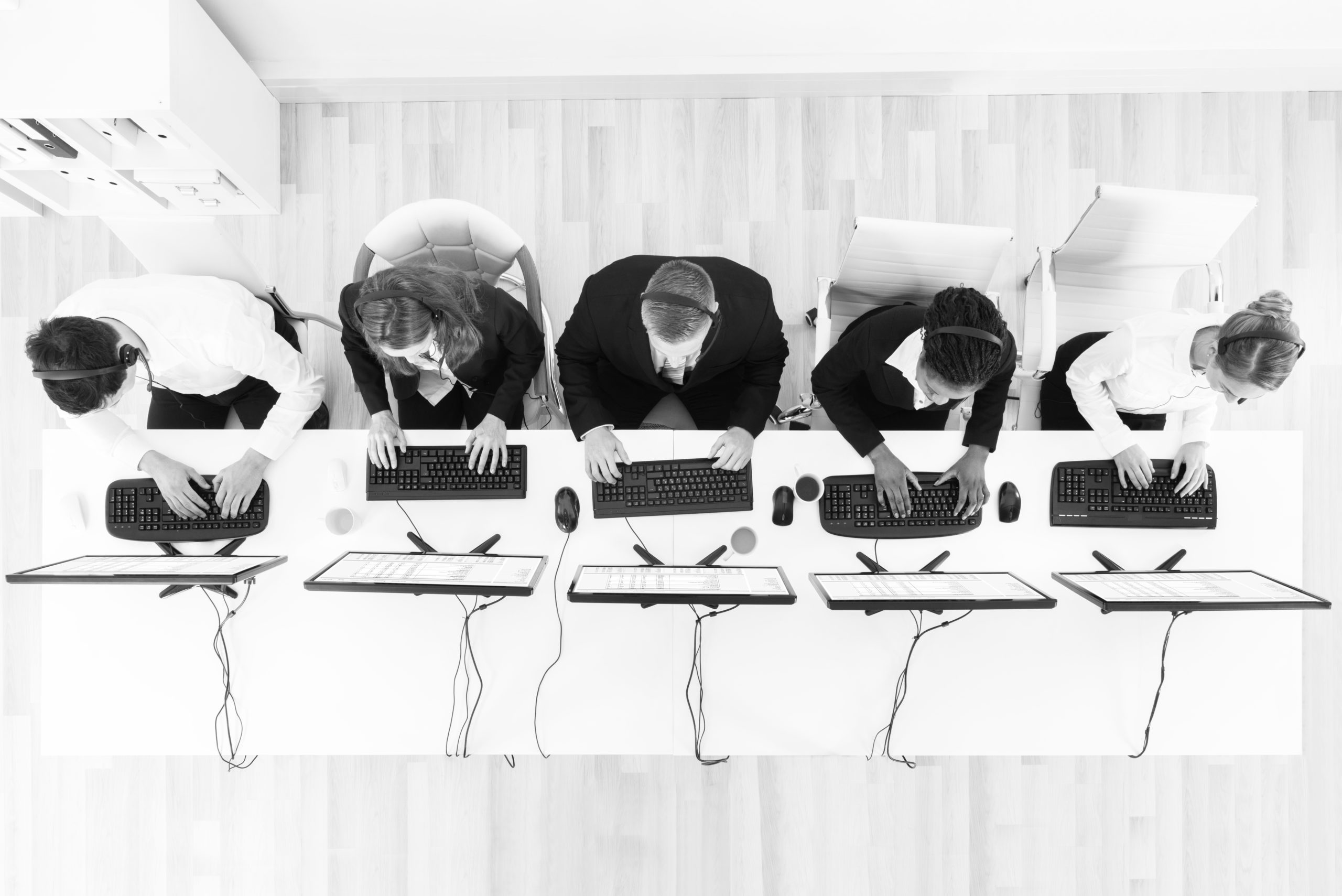 Explore new possibilities with Cloud
As with other portions of the technology sector, Phone Systems are now undergoing the transformation to cloud based products and services. By adopting a cloud strategy, businesses can reduce their ongoing maintenance costs whilst adopting all new products and features as they become available. These features are traditionally quite expensive to procure in an "On Premise" environment. There are many different factors that influence a business's decision when it comes to choosing a contact centre cloud solution.
If a customer is looking to take advantage of expensive advanced applications like Call Centre, Cloud can sometimes offer better ROI than an on-premise solution. Cloud also offers seamless upgrade pathways that allow a customer to have the newest release whilst minimising business disruption during the upgrade or expansion. Moving to cloud also allows a customer to deliver greater mobility to their workforce that, in turn, opens up a wider recruitment pool.
There are 2 types of Cloud Models.
Full Cloud – Where the client only has handsets on-premise and the Phone System and Unified Communications platform is hosted.
Hybrid Cloud – Traditional on-premise phone system interconnecting to a Hosted Unified Communications platform.
Although a lot of people believe a full cloud model is ideal, it generally increases the single point of failure on business critical devices and applications, unless additional redundancies are put in place which is usually far more cost prohibitive than a hybrid model to begin with.
As an example, a Hybrid Cloud model still utilises an on-premise gateway that doesn't usually increase the price very much, however still allows for inter-office calling, door phones, P.A systems to work in the event of Router or ISP failure.
In the event of a Router of ISP failure in a full cloud environment, a customer will not be able to make internal calls, internal page or even know when someone is ringing the front door!
Within a traditional office environment a client will typically deploy a 3:1 ratio for Users per Phone Lines. (30 staff / 10 Phone Lines). Currently, many cloud providers cannot offer this ratio control and can only deploy a 1:1 User per phone line ratio, which dramatically increases the monthly operating costs to the client due to the client paying for 30 lines.
When you opt for a Hybrid Cloud Solution, you can still have all the features of a cloud based phone system without increasing the downtime of business critical applications.
Alcatel-Lucent OXO Connect, the latest ALE solution for hybrid communications, benefits SMBs by delivering state of the art collaboration tools with cloud-based Alcatel-Lucent Rainbow. Rainbow takes a hybrid cloud approach, integrating with Alcatel-Lucent OXO Connect and OmniPCX Enterprise, as well as non-ALE PBXs. Rainbow is also an Communications Platform as a Service (CPaaS) with a set of APIs allowing you to integrate Rainbow's powerful collaboration tools into your existing in-house applications and business processes.
Just one of the many reasons why Frost and Sullivan awarded Alcatel Rainbow Best Unified Communications Platform for 2017.