Workplace Health and
Well-being
On average, Australians spend almost 10 hours a day sitting in an office. Regardless of your level of activity throughout the day, the results of sitting too long can increase the risks of Heart Disease, Muscle Degeneration, Obesity, Depression and Chronic Back pain. These are only a few of the effects and these flow onto employers as absenteeism rises.
We cannot necessarily alter our work hours or the time we spend on the phone/sitting at our PC, but there are a number of things employers and employees can do to promote health and well-being in the workplace.
Employers can ensure that the work environment and equipment supports physical activity during work hours. Simple changes to work ergonomics can make all the difference. Technology is constantly refining and is now providing more options for mobility.
Mobility has a big part to play in removing the ties to our desks and enhancing collaborative spaces. Wireless solutions like headsets allow freedom of movement so even contact centre employees are not confined to their desks, they are free to move around and multi-task whist still fulfilling call metrics. Wireless conferencing devices take meetings into any space and create a more casual experience. Quality voice, collaboration and data accessibility on the go help to enhance user experience. No matter where your team is located for work, mobility devices allow your remote team to work as if they were located in the same office.
As employees, we also need to take responsibility for remaining active whilst at work. Some simple actions to consider: Take the stairs instead of the lift, gather your colleagues for a lunchtime walk, replace soft drinks and additional caffeine drinks with water during the day. For those days when we cannot get away from our desks, get up and stretch at regular intervals, these small actions have a positive impact on your body.
Take a look at the below for some easy office exercises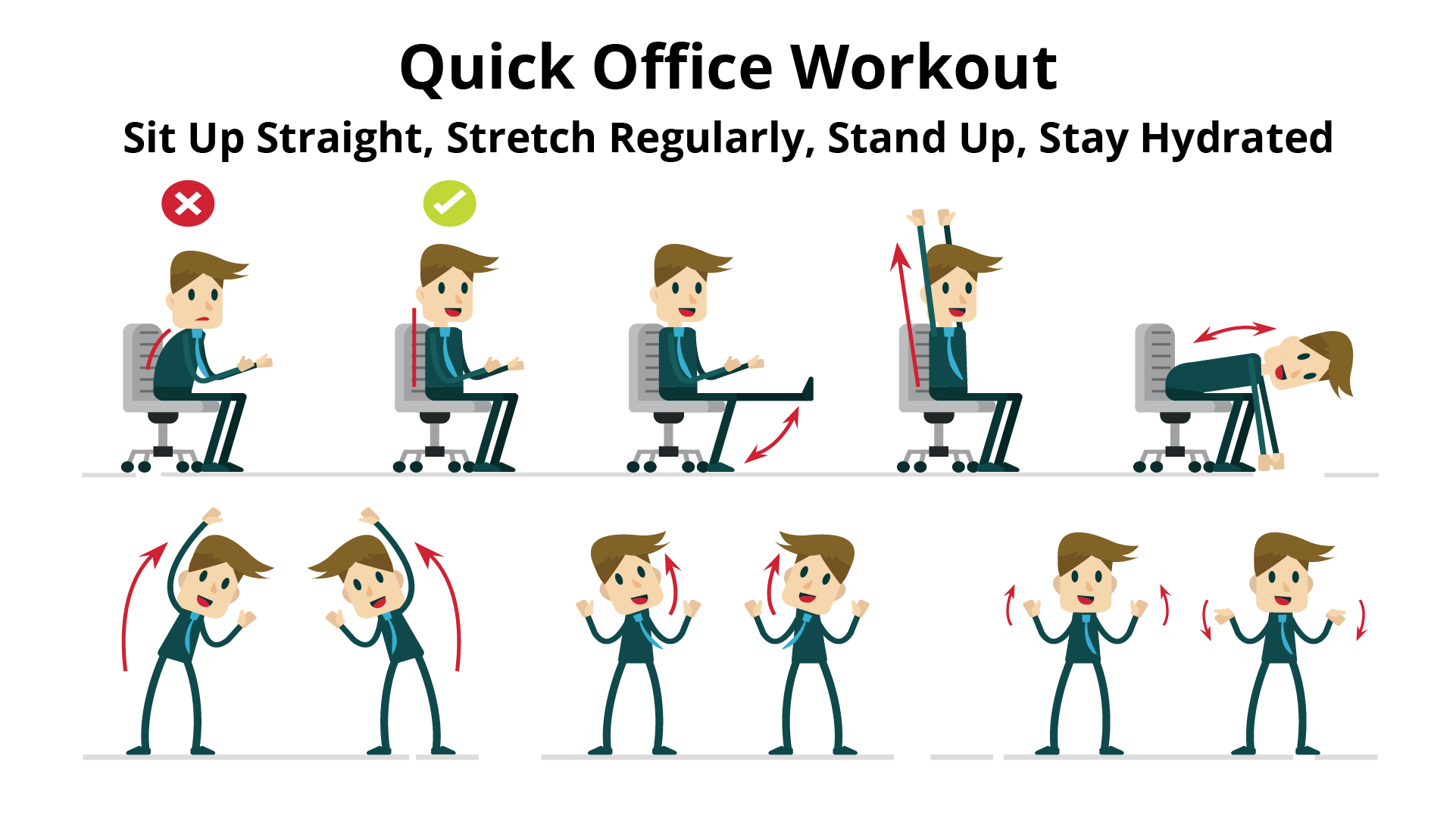 VExpress is a leading distributor of Unified Communications solutions. Speak to us today for advice on your customer's office transformation.