STOP! COLLABORATE AND LISTEN!
The rise of the mobile workforce has increased rapidly so companies need to think about how their teams interact and collaborate, especially if the teams are located across country and region. The traditional forms of communications such as emails have little impact on how teams collaborate effectively and achieve results on time. There is also necessary inclusion of external participants that may be required for their input and action. So now we must think outside the company walls.
To transform your environment and to help think about the areas you want to invest in, there are some key features you should consider.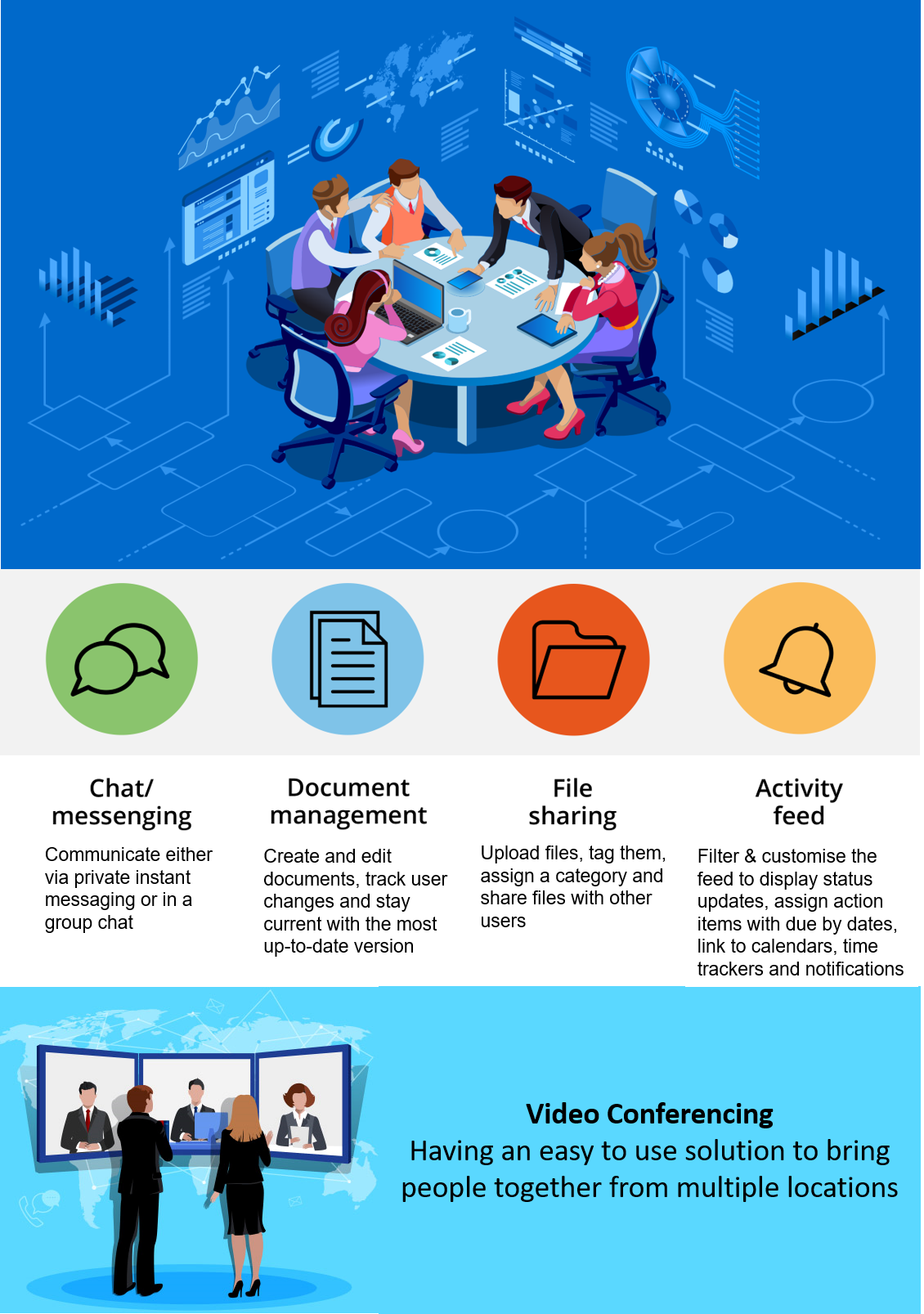 There are multitudes of apps that can take care of some of these areas or all of them. The primary thing to consider is where you are currently on your transformation journey and where you want to be. You need to identify what problems need to be solved as a priority and the ones that can wait until Stage 2 or 3. Each solution is customised for each customer.
VExpress offers a great range of products that can not only cover you from end-to-end, but can also allow you to mix your existing solutions, or to select one application to begin with. Talk to the VExpress team today about the best solution for your customer.